Archive for
August, 2014
1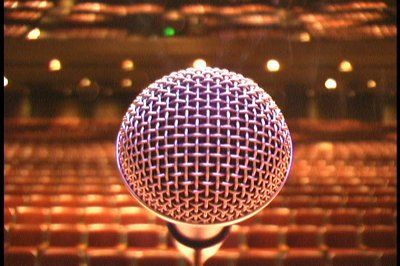 I'm still not sure last weekend actually happened. I got about three hours of sleep Friday night before heading to the Wizarding World of Harry Potter in celebration of a dear friend's 30th birthday. Nearly constant servings of Butterbeer kept me one whacked out wizard all day but once I got home I was down for 12 hours straight. And I never do that. Had to get my beauty rest, though, as the very next night Angie and I were driving to Tampa for Motley Crüe's final tour with special guest, Alice Cooper.
I was in for many, many surprises.
I'd never seen either act live and was completely amazed by what I saw. Both Alice's expert showmanship and Crüe frontman Vince Neil's complete lack thereof. Alice Cooper is the make-up wearing, child-scarring Godfather of all things macabre-rock. He's 66 years old, looks twice that number, but kicked so much ass in that amphitheater you'd have figured him for a man half his age. From the moment he appeared you were his and he was yours down to his last sweaty pore. To say there was sort of a connection between Alice and the audience would be like saying that wrapping your dick in tin-foil and fucking a light socket only feels sort of amazing! No, there was an immediate and set lasting connection unlike few, if any, I've ever felt. Let's contrast this for a moment with how Vince worked the crowd.
First of all, Tommy Lee and Nikki Sixx pretty much look like they always have. Lean and mean and rock and roll. Mick Mars looks like a skeleton with AIDS having a really bad day after a month of bad days after every year of his life having been worse than the one before. He might already be dead with only our love and appreciation animating his tired boney fingers, I can't be sure, but I can tell you one thing: this poor diseased riddled 63 year old bastard can still fire up such an audio-orgasmic boner the likes of which will fuck your ears to the point they may never fully recover and you'll be goddamn happy about that fact. Three-quarters then of Motley Crüe sound just as great now as they did back in 1981. Not so for their lead singer who sounded about as bombastic as a ghost passing gas behind closed doors. And, on top of all that, he looked like this: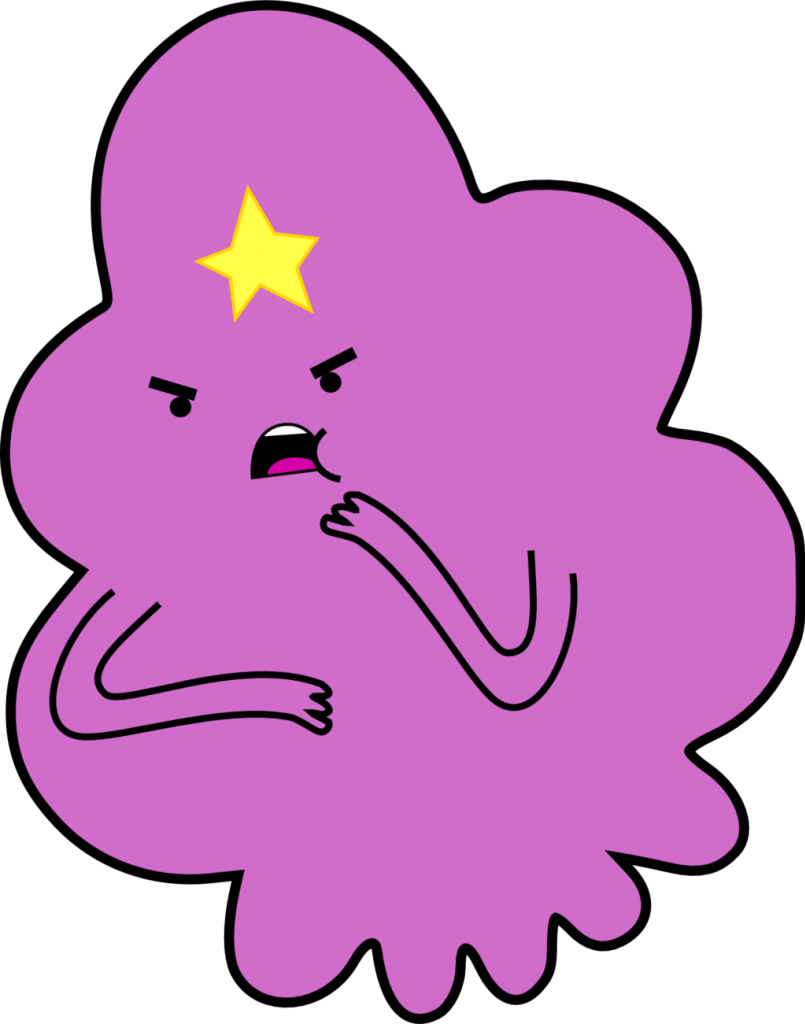 You think I'm kidding but here's the band. From left to right there's Nikki, Tommy, Mick and on the end like some confused elderly woman out looking for mimosas in her mumu is Vince Neil. What at first we all thought was a tech issue we quickly realized was not at all a tech issue. Vince was embarrassingly out of shape and while there have been some successful plus size entertainers, such as the Stay Puft Marshmallow Man and that ball from Raiders of the Lost Ark, Mr. Neil is not among them. If you're heavy set and perfectly happy? Good for you! I wasn't when I was big, so I changed because I wanted that for myself, did it for myself and nobody else; which is how it always should be and usually the only way the changes remain permanent. If, however, you're the lead singer of a balls-to-the-wall, high-speed hair-metal band you might want to be at least in shape enough to make it through one damn song before you're winded. Watching him struggle was no fun. Whole lines were mumbled, rushed or forgotten entirely. "Kickstart my Heart" takes on an ominously defibrillatory tone when the guy singing it is covered in cold sweat and clutching his chest. Alice Cooper had a huge animatronic Frankenstein puppet thing that moved its awkward girth about the stage with more conviction and class than Vince ever managed to muster at any point during the evening.
And you laugh for a spell then you think about what each guy, Alice and Vince, are telling you with their performances. He said he was happy to still be alive but Vince had little respect for himself and even less for the audience. One guy is honest with himself, about his abilities and what he has to offer and he blows your mind. The other guy isn't and just blows.
I touched on this last time we talked but honesty is above all else the quality you must embrace and enact if you're to be deeply fulfilled in this life. The cosmic conjunction of kismet that's surrounded me since AFO continued dead center of the lawn seating at the Cooper/Crüe concert when two college guys sitting in front of us began chatting with Angie and I. At one point, and for whatever reason, one of them looked at me and said "I want to see you up there. I would pay to see you up on that stage just talking!" He stared at me with this mixture of reverence and desire. It was unsettling but once again I felt right there what I'd felt back at the con. Maybe I'm not the best host in the world (I am!) but people sure seem to give a shit about what I'm saying (many shits, in fact!). I'm impressed and encouraged that even in the middle of nowhere God, the universe or whatever is still hounding me to get off my ass and do what I'm meant to do. You're thinking "Chris, it was probably just some random and drunken adoration between single serving friends" and I think "who the hell said that?" and "you might be right!" But then later, on the way home whilst stuck in some godawful traffic, I see a tweet about a Gen Con event I used to emcee, the tweeter mentioning me by name as he laments how that show has suffered and is just not the same since I was unceremoniously removed from the mic. Now the encouragement has become most impressive.
Maybe I'm not so full of me as much as I'm full of something inexplicable but undeniable, something I enjoy giving and people sure as hell enjoy getting. I've heard so many comments recently confirming that tweet's sentiment from mentors, friends, close and casual fans and even some individuals very close to my former adult entertainment associates; and while I do believe there's a time for everything wasting any more of it on former friends does no good whatsoever. For me, those around me, or the world at large. Trust me, I've imagined unleashing jokes, tweets and Facebook posts filled with curb-stomping, cancer and laughable coital catastrophe with every intention to make those who attacked my wife and I hurt just as deeply as they've hurt us. I don't at all claim to be above those kinds of actions but, at least in this instance, I've never ripped into those responsible in a fashion fully deserved by their cruelty. For that I'm proud. And from that I am so much the better.
Yes, so much better to go on as I have. If AFO and all this continued confirmation have proven anything to me it's that being the better man leads to a better life. I will pick myself up by the bootstraps to go find and sing from a thousand microphones replacing the single one cowardly taken from my hand. There's something in me, something like Alice has, that transcends simply being a commanding public speaker. At the end of the show were they glad to hear you or just glad you shut the fuck up? When all is said and done you want the crowd to know a little more about themselves and that they were right next to you, hand in hand, the entire show. I don't know how it's done, what that x-factor is, but my friend Sally, whom I mentioned last week, had this insight and reminded me thus:
"Well Chris, it's not about your jokes or your speeches. It's what you DO. Think about it. You and Angie go and DO all these wonderful things! You go places, you do things, and you inspire us to do the same!"
Both Alice and Motley Crüe were singing the same songs in largely the same way as they have been doing for decades. The difference between Alice's unforgettable turn and Vince's tired and traumatic attempt boiled down to honesty. Alice is still cock of the walk while Vince is just the brunt of jokes from critics, fans and his own bandmates. Both have a lifetime's worth of extravagance and swank to wield upon any audience. One guy still cares enough to do so, the other has deluded himself into feeling like he's so great he doesn't have to care at all. Alice wasn't that one moment on stage, he was the indescribable sum of all he'd done up to that point and what's more, he was letting you in on it. No, fuck that, he was reaching out and grabbing you by the throat and dragging you emotionally up on stage with him. His show was about your goddamn good time. Ever talk to one of those people that when they're done you realize about 92% of the conversation was about them? And if you got a word in edgewise they'd already heard about the same thing or done it all before and better than you could ever hope to do it? Those people aren't there for you. They're not there to listen and truly interact. They're talking to convince themselves just how important, impressive and accomplished they are.
Alice has done it all but he also wants that for you. Vince has done it all too but he just wants you to kiss his ass. The former inspires, the latter insults.
Vince was deaf to the crowd and pulled the wool over his own eyes to eek his way (just barely) through a 20 song or so set list. He figures his fame and rep will get him through and since he was so awesome back then he doesn't even need to try now. Alice stood up there and merged himself sonically with the crowd, riding that throbbing dick made of maddening decibels to fuck the fuck out of the whole fucking world! Only way I reckon he could look himself in the mirror afterwards and know he gave you everything is if he actually did. Alice is one honest mother with himself. I challenge myself every day to be the same.
And I ask the same of you.
If you don't like the direction your life is headed in, if you know you want something more, then go in a different direction. Go get your "more". And if you don't like what you see on whatever stage, stop going to see the show. Rock stars, cable networks, movie studios and yes, even your friendly neighborhood provider of convention based entertainment, none of these entities will take any notice or give any fucks at all until you take a stance and then actually stand behind it. 
My time, money and effort are worth more to me than mediocre. I live life unashamed and give all I got. I expect the same from my pastimes and entertaining distractions. I would see Alice Cooper again without a second thought, Motley Crüe (all due respect to Tommy, Nikki and Mick) not so much. In everything you take in and everything you put out, you've got a choice too. Between boldness and boredom, between encouragement and apathy, between sincerity and farce.
When words are written, spoken or sung, it's the heart behind them that'll make the difference every single time.