Archive for
December, 2014
2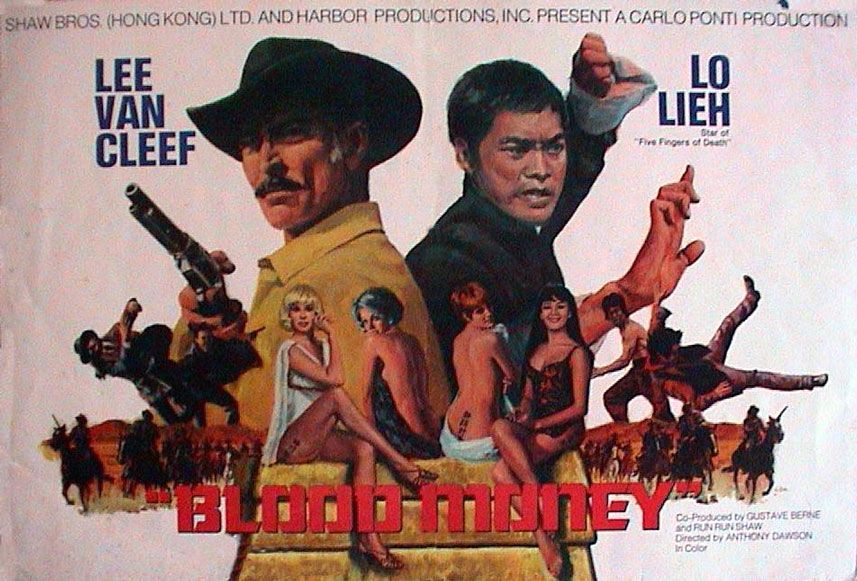 Today is a special day for many people. It's the day when a savior was born. Sent from Heaven to die for mankind's sins. One of those being this movie. I'm not sure where to begin, how to end or even if I want to write this at all. But I must, and certainly after watching it I'll take a few moments in the name of good will to convince you that you should probably avoid this film unless you're a Lee Van Cleef completionist or just hate yourself. Known as La Brute, Le Colt Et Le Karate in France, The Stranger and the Gunfighter or Blood Money in the United States and Fuck No Don't Watch That in my personal collection, this movie surely made sense in one country or another at some point but by the time a brutally converted and amateurishly edited version was released for home viewing on our soil the plot holes contained therein were more gaping than a whore's gaping asshole. Here's a critical scene where Van Cleef asks his Celestial traveling companion if he has any goddamn idea what's going on:
The answer is a resounding "why are you still reading this?" The central plot of this movie revolves around finding a hidden treasure by tracking down one dead dude's four different mistresses in order to gather the presumably important information said dead dude left tattooed on their butts.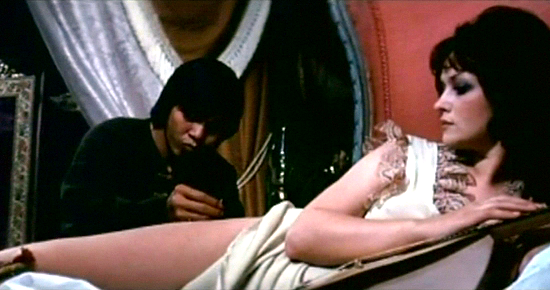 Like our heroes, I also sat staring at ass for nearly two hours. No promise of a payoff for me though, oh no. Instead of gold I got an evil deacon named Yancey Hobbit and his henchman, an Indian named Indio. I've found myself more engaged during a casual bowel movement than I was at any time during this film. It's always disappointing to see the Cleef wasted as gratuitously as he was here getting only one sweet moment after he found a Gatling gun, strapped it between two horse and then rode around shirtless dispensing vengeance with panache and more ammunition than was logically available. Sadly the rest of the film was all about sucking ghost dick:
He's not really sucking a ghost's dick but this movie is almost so unwatchable he might as well be. The holidays are a time for giving after all and this movie gives it to you good and ghost balls deep.
1 round in the chamber for this directionless Eastern/Western. The Cleef (one of America's best) and Lo Lieh (one of China's) had little to do but act wacky and forget how it was they were tracking down literal and figurative booty in the first place. They still couldn't recall by the end of the film and neither could the director so it all just wrapped up with an alternate, non-secret ass code involving solution to the missing treasure riddle, an impossibly accurate shot from a derringer, one laughable wardrobe choice for Van Cleef and a reason defying romance for his new Asian best friend. At the end of it all you might say "now where did that come from?" And I'd reply "the romance, or the ghost dick you're about to choke down?"
Time to go wash that taste away with some whiskey and eggnog. I suggest you go and do the same whether you need it or not. And amigos, have yourself a merry little Christmas along the way as you do.