Archive for
November, 2015
0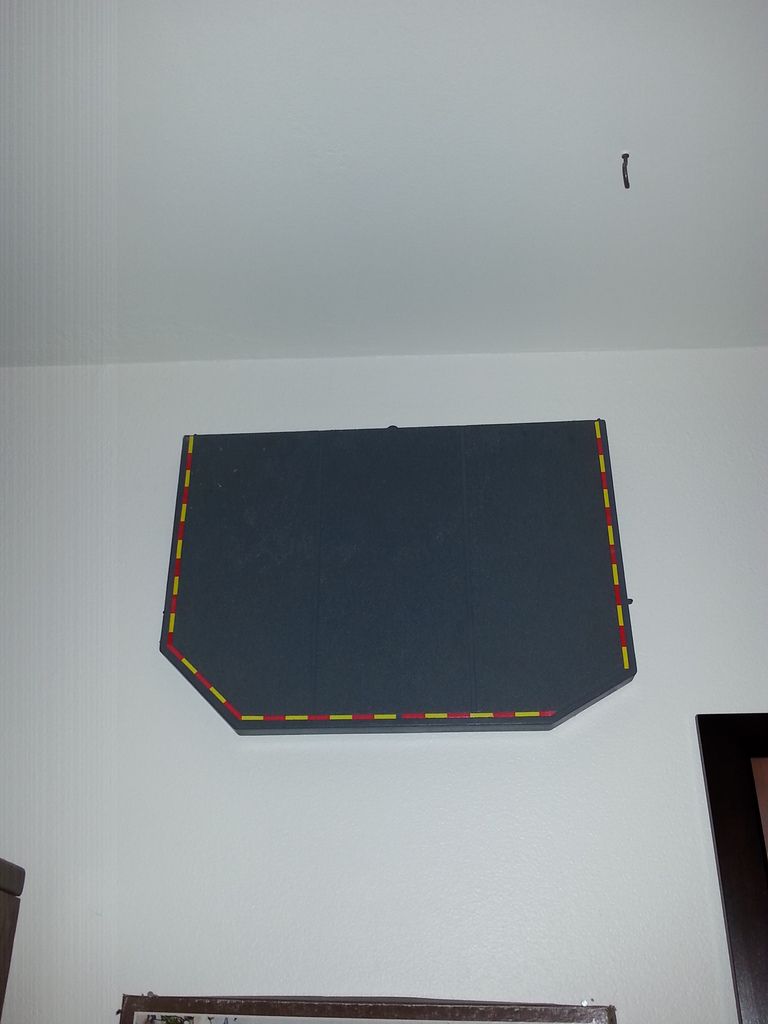 Season's greetings folks! That right there is the elevator deck from the U.S.S. Flagg. In 1985 she first shipped out across millions of collective imaginations and, if you were lucky enough, your living room as well. That piece is all I have left of mine but it's better to love and lose than to never love at all I do believe. I'm glad to have sailed with her on many occasions and although the rest is long gone I can never lose the memories of the adventures we had nor that initial feeling in my heart when I first saw one enormous red present placed beside our Christmas tree. "Beside" because the Flagg was huge, six feet in length, with packaging to match. That moment forever looms large in my child's mind and often brings a smile to my face even to this day. The memory of receiving and enjoying a beloved toy has magic in it. A special and lasting magic.
I love toys and if you're on my friends list chances are you do too. That said, there are a lot of kids (actual kids, not 12-year-old 40-year-olds like many of us) but real damn kids having some bad damn days and, with the promise of presents right around the corner, this time of year can seem extra damn rough for those who don't have multiple repaints or re-issues of the same toy to wallow in, on or about with abandon. 
So what do I have planned to help change that?
Well, I've gone through my own collection handpicking a great many toys that I'm glad to part with. Starting tomorrow and running through December 12th there'll be a pic up on my page everyday with 12 curios for you to peruse. If you see something you want for your own collection, or someone else's, just PM me. Offer a fair price and the toy is yours. Once a toy disappears a new toy will take its place and a new pic will be posted keeping an even dozen gifts up for grabs throughout the run. Simple Santa right there. The good news is that something nifty I don't need gets to go on to a new life in another loving collector's home. The better news is that loving collectors will be procuring some really nifty stuff. The best news?
All the money that's raised from this event will be in hand when Angie and I go shopping for toys, toys, toys, buying as much as we can for a happy huge donation to Toys-for-Tots!
My house becoming more minimal and your collection growing more complete feels pretty good. A whole mess of children that will get to open a present, maybe for the first time ever? Well that feeling is indescribable. Knowing that, minimum bid on everything is $10. You low-ball me, that's a dick move. You low-ball this gift for a child, that's a huge holiday dick move covered in slimy Santa sap! All the items are small-ish and/or light ergo the winner will cover shipping too unless you're local and we can arrange a pick-up/drop-off to save you a few bucks and me a trip to the post office. Minimal effort on all fronts, maximum smiles on several young faces.
It's easy for us to take for granted how much we all really do have. If this is in your budget and in your heart please consider grabbing one of these memorable treasures of mine.
In doing so you'll be giving some children the chance to play, making memories of their own as they do.