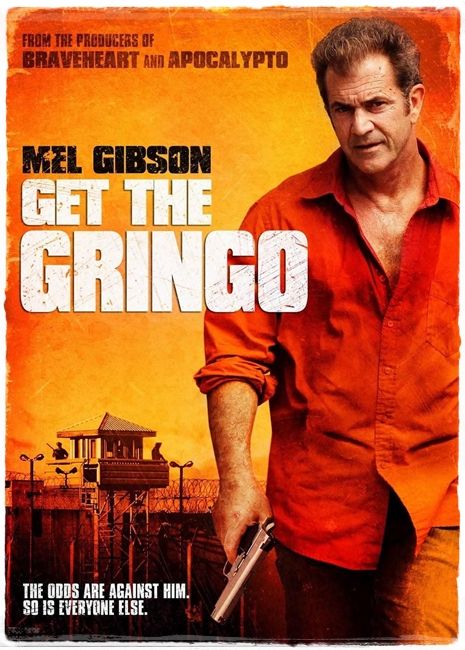 As Bender B. Rodriguez would say "I'm back baby!" After a week of mental and physical convalescence following my one and only marathon I'm to a point where humor and coherence has (perhaps) returned to my fingertips. I also just ate a huge Mexican dinner of several tacos and a pair of Little Debbie Santa Brownies. Yes, they believe in Santa Clause in Mexico. He's just more Mexican there. Point is, I'm sluggish due to stagnation and caloric over consumption. Hopefully the whiskey will help with that. Working out again soon will help too. When my body is fucking fat my brain feels fucking fat too. No correlation tween the two except that feeling of fat that fucks you.
So, Mexican Santa Claus, does he really exist? Maybe, photographic proof is needed fore I'm sure but until then I'll hold out hope because I do love that sad sack Sonoran state to our South. Lots of bad news out of there lately but lots of bad news here as well. Bad news all over this tipsy turning globe so find something, somewhere and/or someone to love and love like everything else blows because it does. My heart is part fake Mexican so I work in relatable topics for these Watchins once in while like last week's luchador wrestling show or this week's modern day border town bashup Get The Gringo.
Mel Gibson is a former sniper turned larcenist desperately trying to distance himself from the law and any nearby Jews. After Duke boying his way into Veracruz he's captured and thrown into a prison called El Pueblito.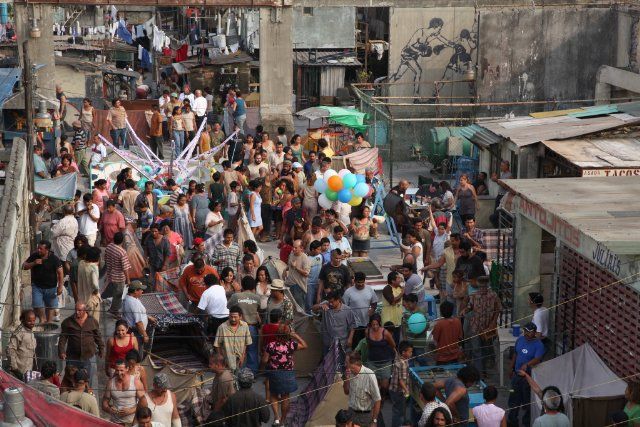 A filthy place filled with violence, corruption and despair it's like Detroit without the Red Wings. And all based on an actual former prison that tested the idea of an alternate and communal system of operation. It worked great (having families stay with incarcerated loved ones) until inside the walls began to mimic outside of the walls. Casual contraband exchange became legitimate crime became criminal networks became "I came to prison to get away from this, no?" A micro-city with anything you could ever want as long as you had the cash to buy it or the the brawn to take it. A mass of humanity, families and fiends, crammed into a makeshift city-like cage. Imagine Macross City via Tijuana instead of Tokyo and you get the idea. It's a big mess and once Mel catches wind of an organ harvesting operation it gets even messier. Thankfully he has someone to show him the ropes: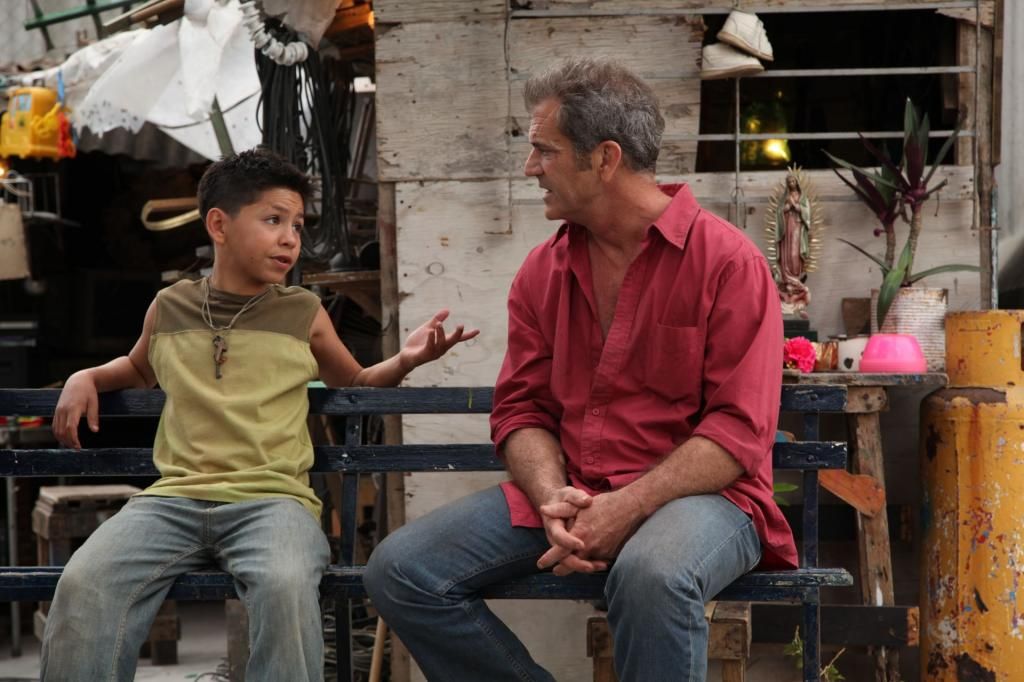 That's Kid and he's all like "so the Jews did what to you?" And Mel's all "okay, there was this Thunderdome thing and hey, what's with this organ stealing thing?" And then he finds out and then he gets mad. Like "postapocalyptic Aussie cop mad." Or "my face is blue, I have a huge sword, historical facts be damned" mad. Or even "I'm about to fuck up these aliens with tap water" mad. But not "hanging out with Venezuelan dictators bashing America" mad because that's Murtaugh, not Riggs. If you haven't seen Lethal Weapon in a while and forget which is which it's easy: one is Mel Gibson, the other is a Left leaning and tremendous piece of shit. The big bad in Get The Gringo is also a tremendous piece of shit. I have no information on his political leanings. I do know he's up to no good and only Mel has the balls to stop him. And rifles, grenades and pistols too: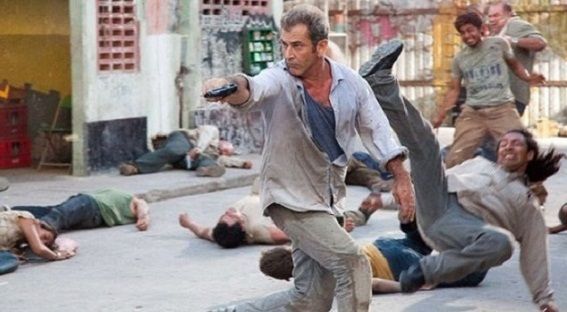 Though every action scene is shot fluidly and handled with competence the fact our hero chose to hold his handgun sideways most of the time was disconcerting. The dude behind him might be breakdance fighting and that would be less ridiculous than any gangbangin' grip. I'll chalk it up to a heat of the moment decision that came out half baked and take comfort from my image search that good old Mel hasn't always been this way: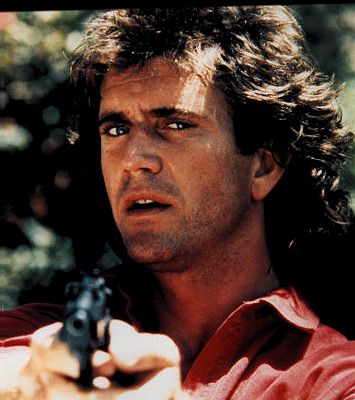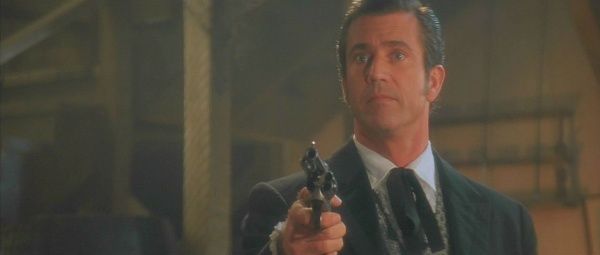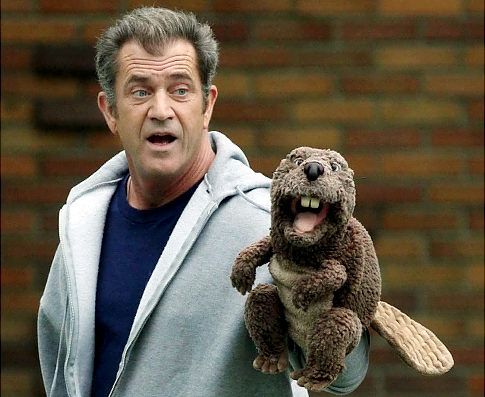 Firearms or furry beavs, the Gibson knows where his hands must go. Nine times out of ten that's straight up some scumbag's ass. Get The Gringo doesn't disappoint in the fist up your ass department and like a dollar store Santa Claus, Mexican or otherwise, he's got killer presents for every deserving villain. Exposition and explosions dovetail into one another pleasantly fitting into the run time which, at an hour and a half, reminds you that your not watching Lincoln who was easily more racist that Mel will ever be. However you feel about the man (Mel, not Abe) we can all agree that the last few years have seen him laid out raw onto the world stage to be picked at and excoriated in the name of entertainment journalism. As the central figure and narrator of this movie, Mel ramps up the intimacy by tearing the fourth wall down right from the start. He's talking directly to you, he's honest in both his confident times and his fearfully cautious ones. He's saying here's my story, the truth of it and the truth that is me. A lot of how exposed he must've felt lately came through in the screenplay. Not always where he wanted to be but always working towards moving past the troubles he's stumbled upon or those that trip over him as he was simply looking to stay out of the way. This film premiered in Israel by the way so get off any high horse you're currently mounting and enjoy this film for the fun it is and the antagonist it has. Heroically flawed, sarcastic, savage and self-aware, with Get The Gringo Mel Gibson gives us the best Deadpool movie we're ever likely to get.
4 rounds grittily jammed into the cylinder for this one. It's on Netflix at the moment and certainly worth a dinner date with one of cinema's most charismatic action stars doing what he does best: making us laugh while making them pay. Well written and acted all around including a cameo from Blue Demon Jr. whom you may remember meeting here last week. Sadly, not many have heard of this flick and it's unlikely to ever make it's money back due largely to the pall hanging over its frontman's head. I caught up with Mel and asked him why, after all the apologies and penance, he felt this move was still getting overlooked. He said "TC my friend, isn't it obvious?"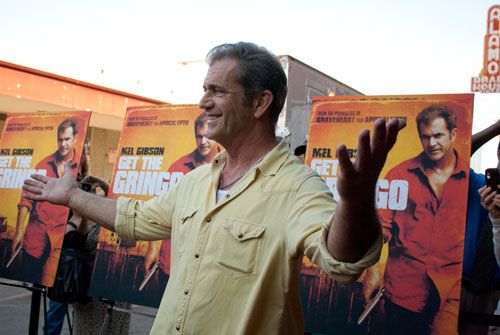 "Jews, am I right?" I stood there shocked until he quickly followed with "I'm kidding, it was the Blacks." It was at this point I realilzed I'd made all of this up because I thought it would be a funny way to end this review.
And amigos, it is.